PSADIC Newsletter – Issue #4
2021-03-12 Last Updated on: 2023-08-24
Hello and welcome to all our members. to our first newsletter of the New Year. With the Covid 19 pandemic out there this past year, things have changed everywhere. As you are aware, our Senior Centre is closed for now. Our fingers are crossed that we might have an early fall opening.
I wish to thank Carol for her input for our newsletter last year. This year, I am welcoming Bev Swann to join with me to get the newsletter out every month. Bev comes with fresh ideas and is a valuable asset to the Executive.
We will do our best to get the latest news and information out to all our members. A copy of the newsletter will be available on our website as well.
---
BEV'S CORNER
Hi Everyone,
All of us are waiting for our Covid 19 inoculation and we're thinking to ourselves will this ever happen, IT WILL!!! So while we have time on our hands we can be thinking about doing other things. Have you paid your Seniors Centres dues? $20.00 for a whole year. The Seniors Centre is the very best value for your dollar and you will never regret having spent this money.
When we are allowed to open you will be so happy that you paid your dues because you will be the first ones to know what programs the Centre will be running.
I know for sure the choir Director can't wait to start singing again so make sure to sing with the radio to keep your voice from getting rusty, also keep shuffling cards so you won't forget your card playing games, and when the sun shines go walking to keep limber for when our exercise classes start, then you won't have to huff and puff when you jump and stretch. To all the wonderful ladies who bake and cook for our fabulous lunches start trying out new recipes we'll all rave about so our friends will be very jealous that we belong to the Seniors Centre that they'll want to join too.
The Board would like all of you to think about other activities you'd like to see at the Centre, we know there are many talented seniors amongst us who could be running classes with the gifts they have learned. Some of the things I've thought of is a poetry club or class, A drawing class, a How to use my cell phone with ease, A little help with my computer, A class in crocheting, and I'm sure "You" could give us more ideas on what you'd like to do.
We, in Parksville no longer have a Community Centre, ( this makes us all sad), so we should treasure our Seniors Centre and support it and help it grow. Parksville has a large senior base of singles and doubles, this makes our Senior Centre important in all our lives, another home, a place to laugh or cry, and to have fun. Encourage your friends to join our caring family. We can't wait to see you all soon.
Until next time, continue to care about yourself and follow the rules, this won't last forever, and remember to pay your dues!!!!  
Bev Swann,
---
Did you hear about the Italian Chef that died? He pasta way. We cannoli do so much. He just ran out of thyme. Sending olive my prayers to the family. His wife is really upset, cheese still not over it. You never sausage a tragic thing.
---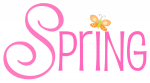 Is just around the corner. What's good about Spring? Well, for one thing, we can all get out and enjoy the fresh air and warmer weather. There is lots to do outside, gardening, going for a drive, walking or just enjoying a cup of coffee or tea with members of your "bubble".
---
DID YOU KNOW? (From Smarter Living)
Grapes light on fire in the microwave.
Back in 2011, a physicist at the University of Sydney went viral after he placed a grape in the microwave and filmed the fiery aftermath. And oddly enough, scientists couldn't explain the phenomenon until quite recently. A March 2019 study published in Proceedings of the National Academy of Sciences reported that the fruity fireball occurs as a result of the loose electrons and ions that cluster to form plasma when grapes get hot.
---
It's Cookie Time!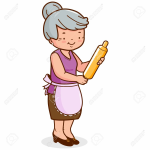 Mix well with Hand Mixer
1 cup sugar
1 cup brown sugar
1 cup butter
1 cup vegetable oil
1 egg
1 tsp vanilla
Sift and add together:
3-1/2 cups flour
1/2 tsp. Salt
1 tsp. Baking Soda
Add to first ingredients:
Mix the next 4 ingredients together and fold into the above mixture
1 cup Rice Krispies
1 cup Oatmeal
1 cup Walnuts (chopped)
1 cup Coconut
Drop by teaspoon onto cookie sheet
Flatten slightly.
Bake at 350 degrees for 10 to 12 minutes
---
Don't Forget: March 17th is: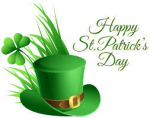 In closing, we ask that everyone Stay Safe and Be Well. Please email anyone of the directors for information or questions you may have regarding the centre.
Editor: Jackie Anderson
C0-Editor – Bev Swann