Happy sunshiny day everyone.
There is something about sunshine that makes all of us smile as we look forward to spring and all the beautiful leaves in many shades of green that will spoil us with all their splendour. I had an artistic friend who said to me, "look at the trees and tell me what you see". I said, "they are green" and he laughed and said now really look at the trees and tell me about the many shades of green. After that conversation my eyes were opened to the splendour of everything around me. I love being outside and feeling the sun on my face and I know so many things will be happening in the ground as Mother nature takes care of all we enjoy. Take some time when it's sunny and just go outside to make you feel happy.…
Documents for download
More »
Once again its newsletter time and we have news to share. Next month we have St. Patrick's Day, and we will be having another delightful luncheon to share with you. Our luncheon date is Saturday, March 18, 2023 at noon, and the tickets will be ready to sell Monday on March 6, 2023. The cost will be $15 each, with Kate and Andy's fabulous cheese buns to dip into our scrumptious Irish stew, along with a dessert that is mouth-watering, tea or coffee, and then our melodious choir, and other surprises to entertain you. There will be no holding or phone call ordering for your ticket, as we only have 40 tickets to sell and you must pay for them in person with cash or cheque only. I will tell you that our Ukrainian lunch sold out in 1 day, so don't be disappointed, pick-up your ticket March 6th.…
More »
To our Favourite Honoured Citizens,
Sorry for the lateness of this newsletter, it's been a busy month for me as well as the Centre. We started off with our Ukrainian lunch and what a hit that was. Our 40 tickets were sold out in 1 day, which tells us we should do this more often as so many guests told us how good!!!! wonderful!!!! and enjoyable this luncheon was. The volunteers were thanked often, and many compliments given on the decorations. Danielle Swann always makes our Centre an enjoyable space to be in. The volunteers, RoseAnna, Bev, Wendy, Louise, Kate, Jerye, Liz, Cheryl, and Wendy were the preparers, and working in the wings to make it all run smoothly were Patti, Sharon, Cheryl, Jerye, Donna, Liz, Bea, and Donna. Our draw was also appreciated, as 2 lunches and a lovely gift were given away to be savoured later, what a great day! Thank you volunteers for all your help and making this day so successful.…
More »
To our Favourite Honoured Citizens.
Just a few words to keep you updated before we reopen. We hope you all had a lovely Christmas despite the snow. During the few days of lock down, I had a chance to play catch-up with baking, and just breathing, and enjoying the silent time of snow falling; remembering how excited I would be when I went outside to build a snowman, and throw snowballs at my brothers, oh those were the days! Now when I go outside in the snow, I'm saying to myself don't fall, don't fall, you might not get up. Inside is better for us who are seniors, looking outside is enough excitement, and listening to the news of all the poor people who must deal with the driving in it, and we get to stay inside and count our blessings.…
More »
It's time once again to get a newsletter out to all of you. First: our yoga instructor Jane for Wednesday mornings has retired. Yoga is still offered on Tuesday mornings from 10:15 – 11:15 and chair Yoga from 11:30 – 12:15. Cost is $7.00 and $5.00 for chair yoga. The Board of Directors wish Jane all the best and a big thank-you for leading these activities. If you know of a yoga instructor who is certified by B.C. Parks and Recreation and belongs to the Yoga Alliance and would like to work with seniors, please contact the office. We need her or him!…
More »
I know you've been waiting for this newsletter to let you know when we'll be closed for the floor renovation. The Centre will be closed from August 4th till September 6th the grand showing!!!! On that day there will be "free" coffee or tea with goodies, for you to enjoy when you come for a visit.…
More »
Hi Everyone,
Happy Father's Day to the Dads and to all you Mom's who were Mom and Dad together, thank you for all that you did. We are of an age that we now can look back and be grateful for raising our children in a different time, a slower time, and many of us are now Great Grandparents as well as Nana's and Papa's. How many stories we can tell our children's children and great grandchildren. On Friday night we watched the wonderful display of old cars come down Temple Street. This truly was a trip down memory lane. I watched my husband Bill telling our son Richard about cars he drove and what he should look for as the cars became newer. I'd forgotten how smelly the exhaust fumes were back then, and how the cars would lay rubber! Living in Parksville brings back lots of memories every Father's Day weekend; a big thank you to all that brought their treasured cars here for us to enjoy, and all the folks who give so much of their time for this event. It was a fun way to spend a Friday evening with our friends, family, and neighbours waving, talking, and remembering, the way we were.…
More »
Hi Everyone,
The sun is shining, and all is well. What a difference it makes to our mood when the sun shines. Spring really is here and outside everything is blooming and sprouting and showing off wonderful colours. The trees are a brilliant green with many shades of colour, I love it! It makes everyone happy!…
More »
Happy Day Everyone,
I am so happy to announce that we have been gifted with $28,000.00 from the 100 + Women Who Care charity. Our member, Penny Rutherford, is also a member of this charity and put our name forward to receive this money to pay for a new floor for our Centre. Many of you have noticed that our floor is uneven and piecemealed together and, in some places, unsafe. Now we will be able to have a new floor that is the same throughout our building. The Board will be finding a Contractor to guide us to completion of this job, and I will be informing all of you, as we go along, as to what will happen next. Thank you, Penny, for giving an informative talk to 100 + Women Who Care. We couldn't have done this without you…
More »
Happy Spring Everyone,
Our Centre is finally open, hopefully for good and it's so nice to be back with all of you.
Our classes are up and running and I see many of you that I've met before. We've had questions about starting Bag Baseball again and we need at least 2 teams of 4-6 players to begin. Please, please, call the Centre if you are interested in learning to play this game or if you're a person who knows the game and wants to start again. The Office number is 250-586-5999 and we'll start as soon as we have 2 teams. Here's a reminder about our Thursday Keep Fit classes at 9 a.m. and 10 a.m. Pam is back and the lessons are on. Come say hi to Pam and get some exercise as well.…
More »
Merry Christmas Everyone.
This is the last Newsletter for the year, and I am wondering where the rest of the year has gone!
I want to talk about our wonderful Craft Fair and all the people who helped to make it a great success. We earned $1,614.00 and this total puts us much closer to getting a new kitchen and living area floor, maybe in the New Year.…
More »
Hi Everyone,
You are receiving this Newsletter early as we're busy preparing for our wonderful Craft / Bake / and Book Sale on Saturday, November 27th, 2021, from 10:00 AM till 2:00 PM. At the time of me typing this, we have 5 more Craft tables left for some very lucky people and the cost per table is $25.00. We are waiting for your call, as to what baking you wish to donate, and the books that are just lying around at your house gathering dust that someone is looking forward to reading. We also have posters at the Centre to be hung where people will see them, and want to come to our sale. If you know a place that has lots of people traffic, give the Centre a call that you need one and we'll put it aside for you.…
More »
Hi everyone, and Happy Fall to you all.
Our Centre has been a beehive of activity with all the classes getting underway and new members joining us. This reminds me of a story that happened in my family: My grandson Josh was 11 or 12 years old and he was a very smart boy. One day he came home from school and immediately opened the fridge and announced to his Mom, Angela, that there was no food in there. Angela had just arrived home from Costco with a $500.00 order that was spread all over her very large counter (Ang's cupboards are never empty) and she said "Josh, what does this look like to you?" He looked at the counter and said "these things are only ingredients, they're not food".…
More »
Dear Senior Centre Members,
It's so nice to start the day with HAPPY NEWS! We can now open the Centre and begin our programs once again. We will be opening on September 22nd with coffee and goodies to buy, and friends to gather with. Wearing your masks when moving around the Centre will be mandatory, but when eating or in activity classes they can be removed. We, the Directors of the Centre, will be looking for your vaccination card/passport. Once we have checked you in we will check off your name on our list so we shouldn't have to bother you too often. Not all of us will know you and we'll be asking for volunteers to help with this project for the first while, so if you're asked to show your passport more than once remember to smile, we're old, with shorter memories!…
More »
It breaks my heart that I have to inform you that after much discussion, the Centre's Board of Directors have decided, due to the mask restrictions and BC remaining at stage 3, the Centre will not reopen on Tuesday September 7th.  …
More »
Dear Senior Centre Members,
It's with great regret that we the members of the Board have decided not to open the Centre on September 7, 2021. The continuance of COVID 19 and the Delta variant and the new order to use masks once again leaves us no choice but to wait until we have a green light to continue with our many planned programs. The Board was so looking forward to seeing our Centre filled with your laughter and your many stories, but I know you'll save this for when we can open with no hesitation.…
More »
Happy Summer Everyone,
We have lots of News to tell you in this Newsletter. The Centre will be having a Meet and Greet time, August 3rd to August 6th from 10:00 to 2:00 and we'll be having cake and cookies, coffee and tea as a treat for you. The Board members will be there to answer any of your questions and ask YOU if you could spare a few hours to help out with the programs that will be offered in the Fall, beginning on September 7th. We will be looking for Kitchen helpers, for fitness classes, for money collectors, Bingo callers and cashiers, and I hope for greeters who will be welcoming back all our members. This Greet time will really go well if you tell your friends and neighbours, who haven't yet registered and paid for their dues, to get our Centre off to a fabulous start. IT WOULD BE APPRECIATED IF YOU'VE HAD YOUR SHOTS, or at least one shot, for the betterment of all.…
More »
Dusting you say, I HATE dusting!
I avoid it, I tell myself, I'll do it tomorrow, or maybe on the weekend, or when the spirit moves me, but then someone phones and says "we're coming for a visit" and then I panic! Now you ask yourself why is she writing about dusting. Well, I have Covid 19 to thank for so little dusting as no one came over. We were alone, and Bill doesn't care if I dust…..I'm the one who worries about it. My wonderful friend Pat was the Queen of non-dusting. She invited me to a baby shower she was giving for her neighbour. She decorated her home with the baby theme and in a dish on her dining room table was a bowl of confetti. When the gifts were all opened she grabbed a handful of it and threw it in the air. Imagine our surprise when none of it fell down! We looked up and in her chandelier was a beautiful cobweb woven around each arm, and in the bowl of the chandelier was all of the confetti. Pat didn't miss a beat and she said, " I left it there so the baby spiders wouldn't fall out". Now there was women who really Hated dusting, and entertained whenever she wanted without worrying about judgment.…
More »
by Kate Walter, Librarian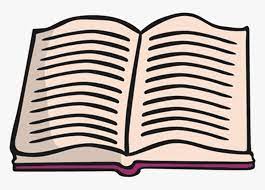 We now have a third bookcase for our library. The two bookcases just outside the handicapped washroom have all of the normal sized paperback books. They are alphabetized, starting with the AAAs in the top left corner of the left-hand bookcase, and ending with the ZZZs in the bottom right corner of the right-hand bookcase.…
More »
A Spring Hello to all our members,

It's time once again to keep you all informed as to what's happening at the Centre, and also to tell you about the people who are volunteering their time and energy to keep our Centre safe and secure. The Board who you elected are going into the Centre 3 times a week for insurance purposes and keeping watch over the premises. We have a gated area in the front of our building to deter anyone from entering our front door, something new you will see when you return to the many programs we'll be offering in the future. We also have a Board meeting once a month to discuss what we'll need to change before people can once again enjoy their Centre home.…
More »
Hello and welcome to all our members. to our first newsletter of the New Year. With the Covid 19 pandemic out there this past year, things have changed everywhere. As you are aware, our Senior Centre is closed for now. Our fingers are crossed that we might have an early fall opening.…
More »
Hello Fellow Seniors: Welcome to a new year of Special Events, Cards, Tile Rummy and Exercise! Here's hoping everyone had a wonderful Holiday Season. The week of January 13th brought us to close the center due to poor weather conditions. We are now back at it and hopefully, the weather will improve with each day.…
More »
MERRY CHRISTMAS
Welcome to our 2nd issue of our Newsletter. It's that time of the year again, Christmas!….
Some Dates to Remember:
November 30 @ 10:00AM – Decorating for Christmas and Potluck Lunch to follow.
December 6th – All Activities are canceled for that day so we can set up for The Choir Concert.
December 7 – The Choir will be having a concert here at the Senior Center @ 2:00 pm. The cost is $10.00 for non-members and $7.00 for members.
December 18- Last day of Chair Yoga and Chair Fitness until January 7.
December 19 – Last day Fitness until January 7.
December 25, 26, 27 and January 1st – Senior Center will be closed for Christmas Holidays.
* A Reminder that membership for the upcoming year are due on January 1, 2020.…
More »